---
luka murovec
2023
/ Public Space
/ Frihamnen, Göteborg, Sweden
/ Protoyp Göteborg
Project done in collaboration with Brad Downey, Rumgehoer Studio and Maja Linnea Wendel.

Clouds are in perpetual motion. Sometimes they may appear static, but they arebeing driven by the wind — a force which we cannot see.

On our initial site visit we noticed that one of the main features of Södra Frihamnspiren is its remarkable windiness.

Though wind is often considered a nuisance on public projects and buildingsites - we see it as an unused resource.

---
2023
︎︎︎ ongoing
/ Project Coordination, Public Architecture
/ Frihamnen Harbour, Gothenburg, Sweden
/
City of Gothenburg ︎︎︎
The new floating bathing platform is designed as a collage of the existing pool and a number of new platforms and bathing facilities.

The Blue Park is a continuation of raumlabor's public sauna and pool project from 2014/ 2015.

The sauna will be refurbished for a long-term public use, new amenity buildings will be built and integrated into the waterside of the former harbour.

luka murovec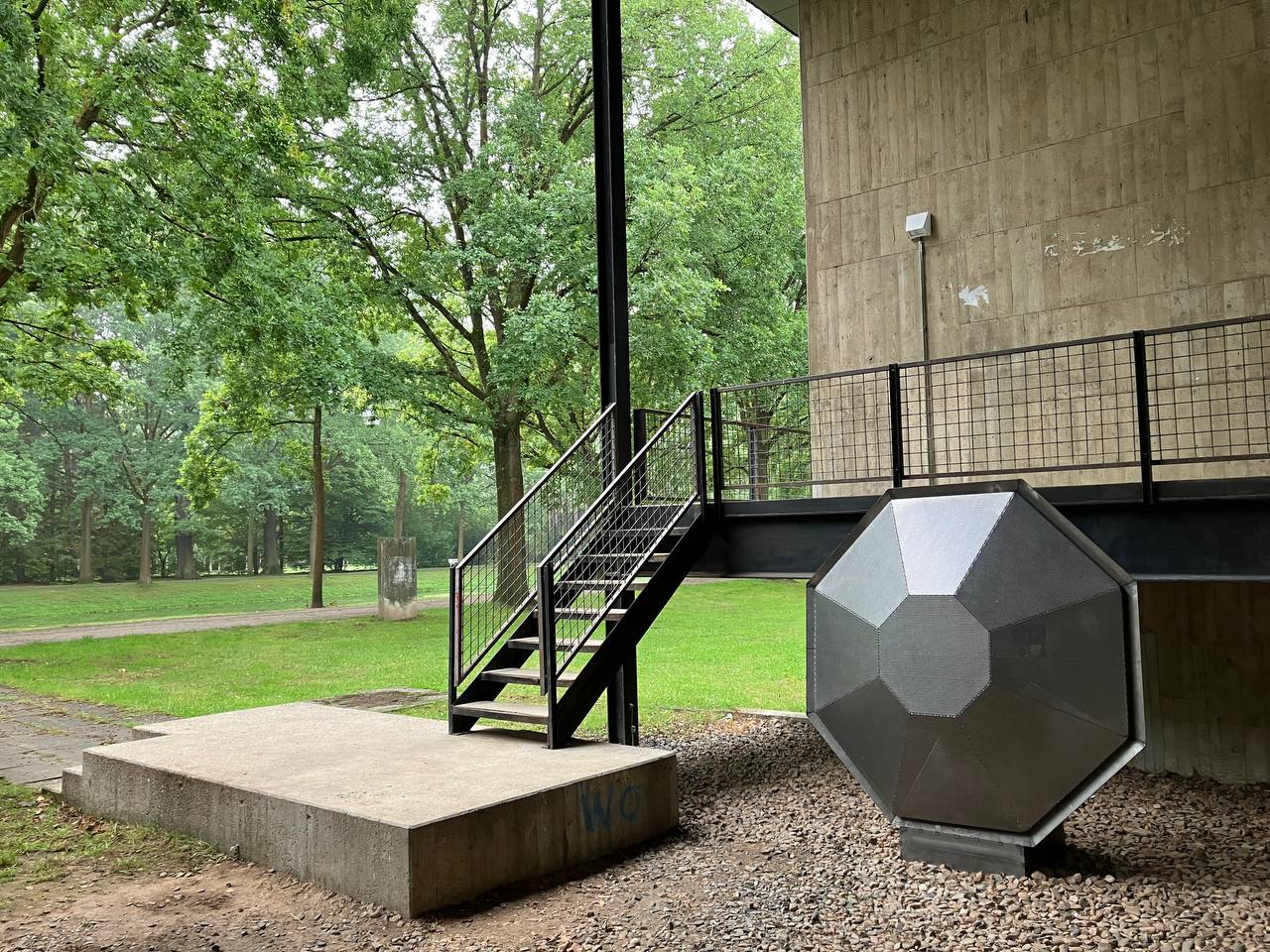 Placed in the public space of Karlsraue Park, adjacent to the Kassel Art School's Department of Sound, stands a 2-meter-tall metallic sculpture. Its sturdy front panel, made of perforated steel, acts as a protective shield for its high-definition speakers and subwoofer. Through this integration, the sculpture has the capability to emit carefully selected audio artworks, enveloping the surrounding area with immersive and pristine sound.

X is a transversal axis of Direct Media [Department of Sound] / Kunsthochschule Kassel conveying media-specific practices and a subsequent series of publications done in collaboration with the Research Network for Philosophy and Technology.
luka murovec
After three years of interdisciplinary creativity, bringing together different stakeholders and pushing boundaries in the fields of augmented reality technologies, robotics and artificial intelligence, digitisation and digitisation of cultural heritage, and ecology and sustainable development, we will present innovative and visionary pilot projects, products, artworks, festivals and educational programmes. Through the projects on display, we will connect and present several creative fields, methodological approaches and production contexts in which we seek to introduce new technologies into the fundamental postulates of contemporary 21st century society, according to the principle of humanising technology.
Curator: Marko Vivoda
DDTlab
HEKA
KIBLA2LAB