---
︎
CLUB TRANSMEDIALE
CTM 2022 - CONNECTED ALIENATION
The materials are simple - reinforced cardboard and wooden laths. The method of construction will be as elementary as possible to ensure that the material can be reused once the exhibit is dismantled.

Through a few built structures, a number of narrow corridors are created, which generate new ways of moving through the gallery. The strongly illuminated passageways fits just one individual, which gives the visitor an experience of solitude and a visual distance when entering the long corridors.

At the same time, the thin cardboard walls make the structure seem lightweight and since sounds easily penetrate the material, the connection to the outside appears close from within the corridors.
luka murovec
SAMA SEBI EDINA AVTORITETA
THERE IS NO AUTHORITY BUT YOURSELF

The inflatable light sculpture, set in the intimacy of a green courtyard in the centre of Ljubljana, shines in calm rhythm of breathing light. The object represents an independent human, in her most basic essence - without any authority other than her own.

The sculpture is larger and taller than the human body, as a human is more than just the matter in which she exists. Like a scan of the human aura, she glows on and slowly goes out, breathing, changing, offering light to an otherwise dark and secret public place.

She stands strong and bright at night but during the day, patient as a sleeping Venus, awaits her time to once again flourish into Full Life.

The soft and gentle exterior and the massive raw interior symbolize our daily interaction with the world. The 6-pointed symbol marks the spot and reminds of humble gratitude to the current reality.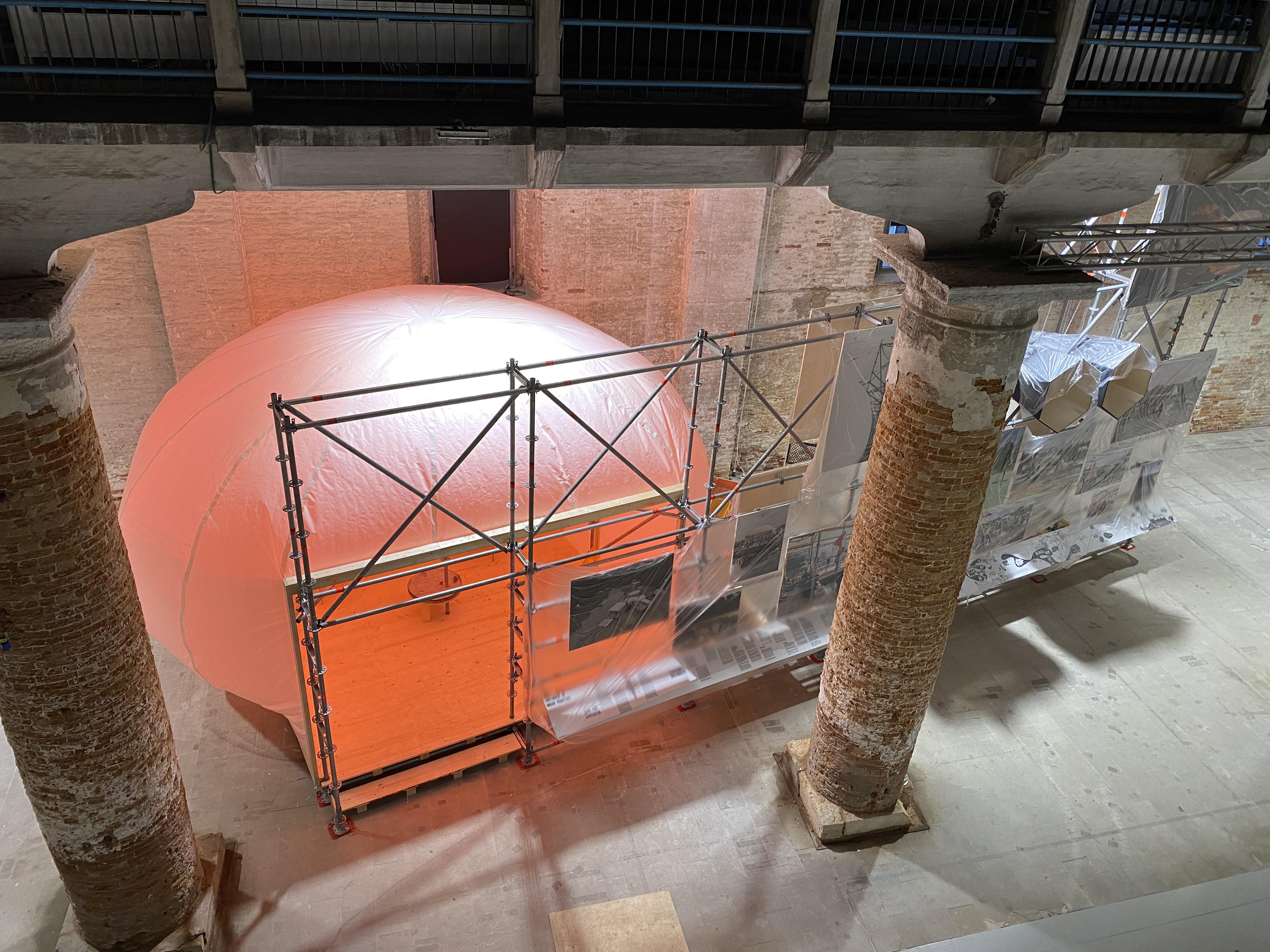 How will we live together?
raumlaborberlin contribution to the Biennale "Instances of Urban Practice", showcases the Berlin projects Haus der Statistik and the Floating University.
>>> AWARDS CEREMONY
>>> RLB PROJECT WEBSITE
---
luka murovec
2020 ︎︎︎
opening 23rd December
/ Public Installation Art, Research, Video
/ Maribor, Slovenia
/
Epeka K8 Gallery ︎︎︎
Research and Exhibition about the Pohorje Massif Old-growth forest and it's cultural heritage of peculiar beliefs, rituals and mythologies.

The exhibition will comprise of a video work, backlit photography panels, corresponding spatial design and an exhibition catalogue.