luka murovec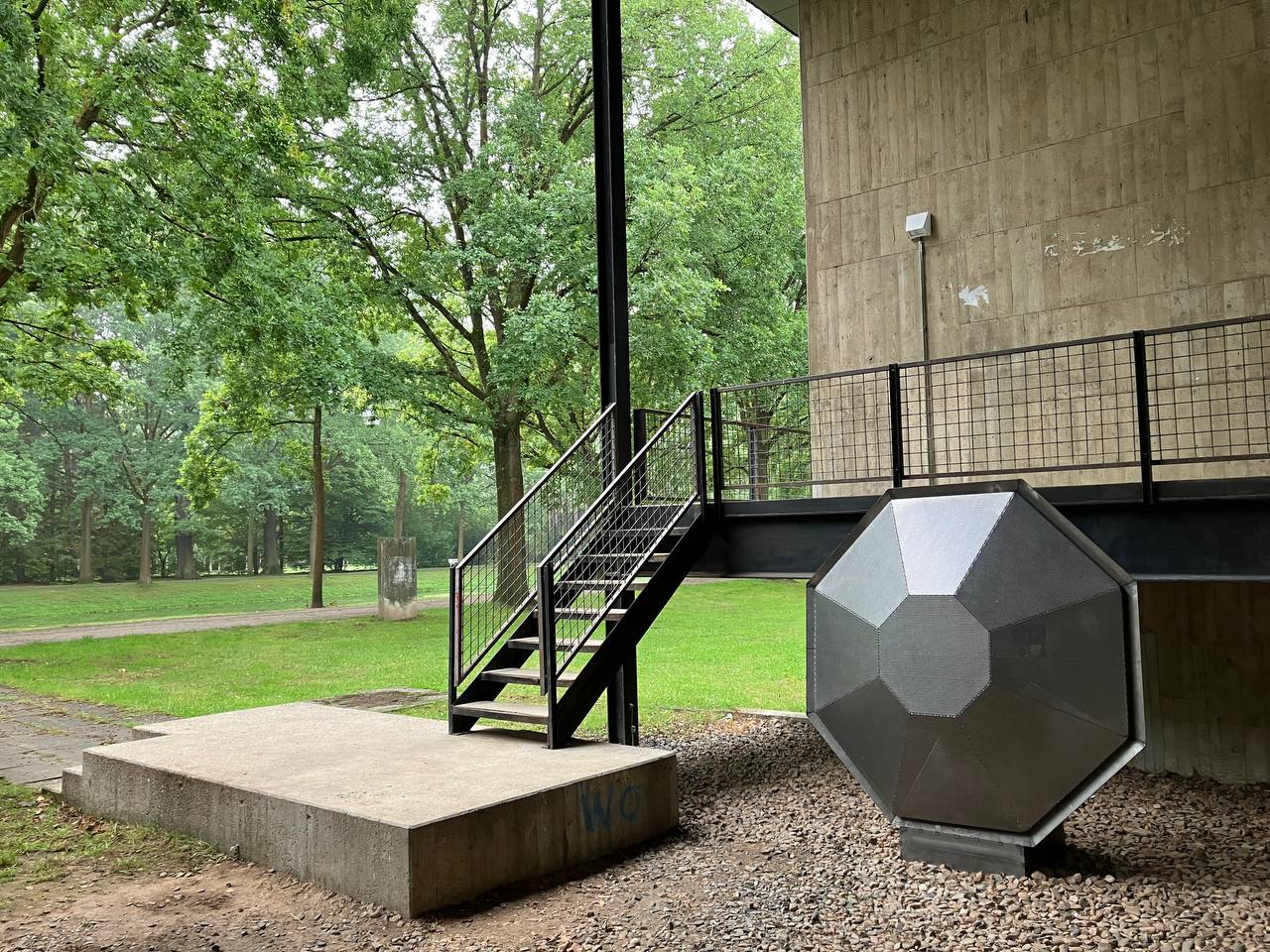 A robust metal shell sculpture with a perforated steel front cover that hosts inside high definition speakers and sub woofer to emit audio artworks in public space.

X is presented as a sound diffusion system and architectonic intervention designed in collaboration with Luka Murovec.

X is a transversal axis of Direct Media [Department of Sound] / Kunsthochschule Kassel conveying media-specific practices and a subsequent series of publications done in collaboration with the Research Network for Philosophy and Technology.

luka murovec
Exhibition Design for the Georgian Pavillion at The 59th International Art Exhibition, titled The Milk of Dreams and curated by Cecilia Alemani, is organised by La Biennale di Venezia chaired by Roberto Cicutto. The Pre-opening will take place on April 20, 21 and 22; the Awards Ceremony and Inauguration will be held on 23 April 2022.

Project title: I Pity the Garden
Commissioner: Magda Guruli
Curators: Giorgi Spanderashvili, Khatia Tchokhonelidze, Vato Urushadze
Organization: In-between Conditions
Local Partner: Nuova Icona
Active Partner: Spazio Punch
Exhibitors: Mariam Natroshvili and Detu Jincharadze
Exhibition Design: Luka Murovec
With the general support of The Ministry of Culture, Sports, and Youth of Georgia

raumlaborberlin
Assembly Space in the Foyer of the Pompidou Centre. Mobile furniture for Workshops, Debates and Screenings. Objects made of reused materials from past projects CTM22 and Biennale Archittetura Venezia 2021.

---
FESTIVAL IZIS
PIPES
luka murovec
The 10th anniversary of media art festival on the slovenian coast, Izis takes up the basic element of the pipe as it's main topic.

The exhibition design uses, as each year, as much recycled materials as possible, reusing elements from former exhibitions to create an interesting walkthrough the many artpieces.