luka murovec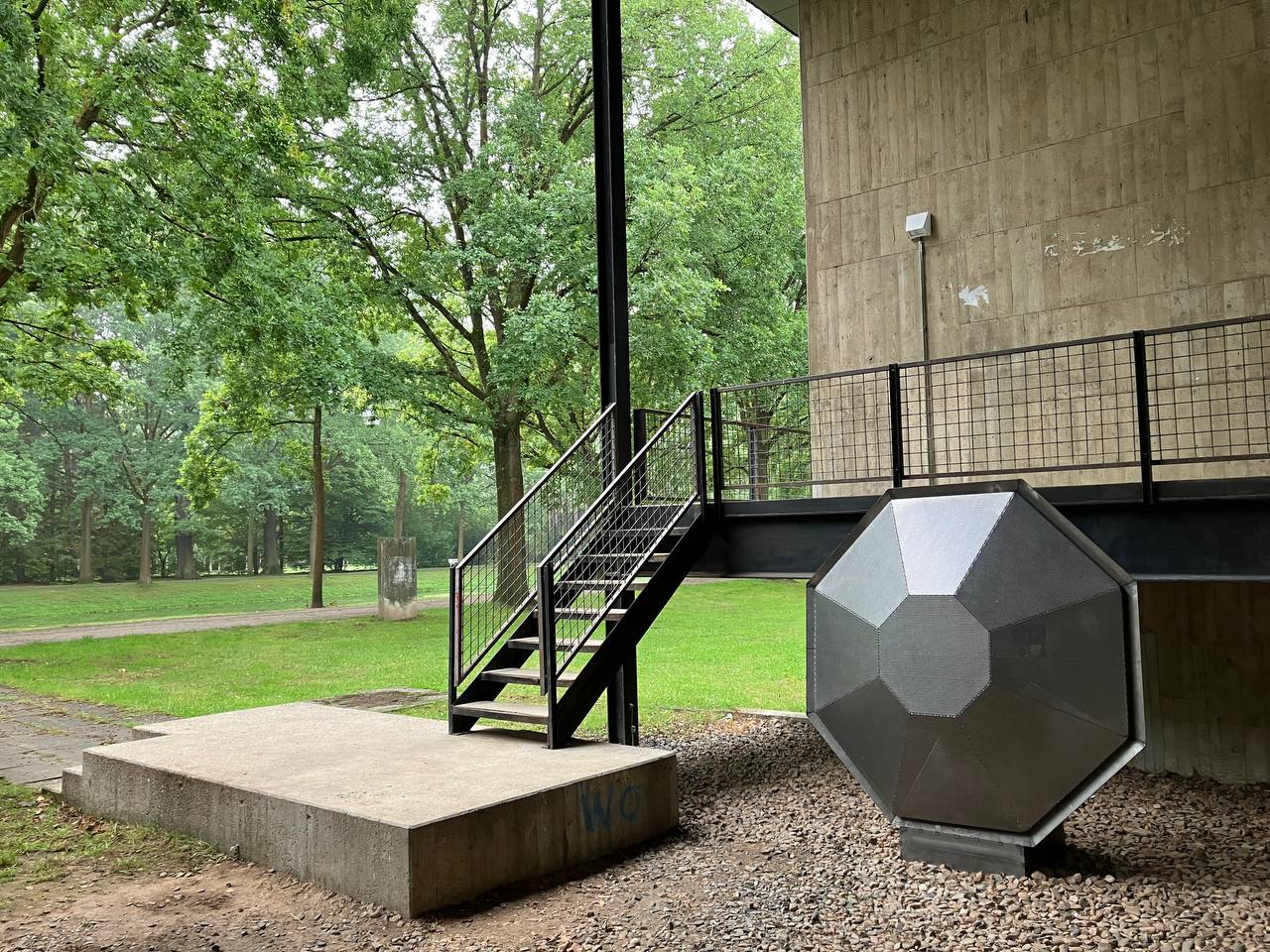 A metal shell has been designed with a perforated steel front cover that hosts high definition speakers and sub woofer inside the sculpture to emit audio artworks in public space.

X is presented as a sound diffusion system and architectonic intervention designed in collaboration with Luka Murovec.

X is a transversal axis of Direct Media [Department of Sound] / Kunsthochschule Kassel conveying media-specific practices and a subsequent series of publications done in collaboration with the Research Network for Philosophy and Technology.