luka murovec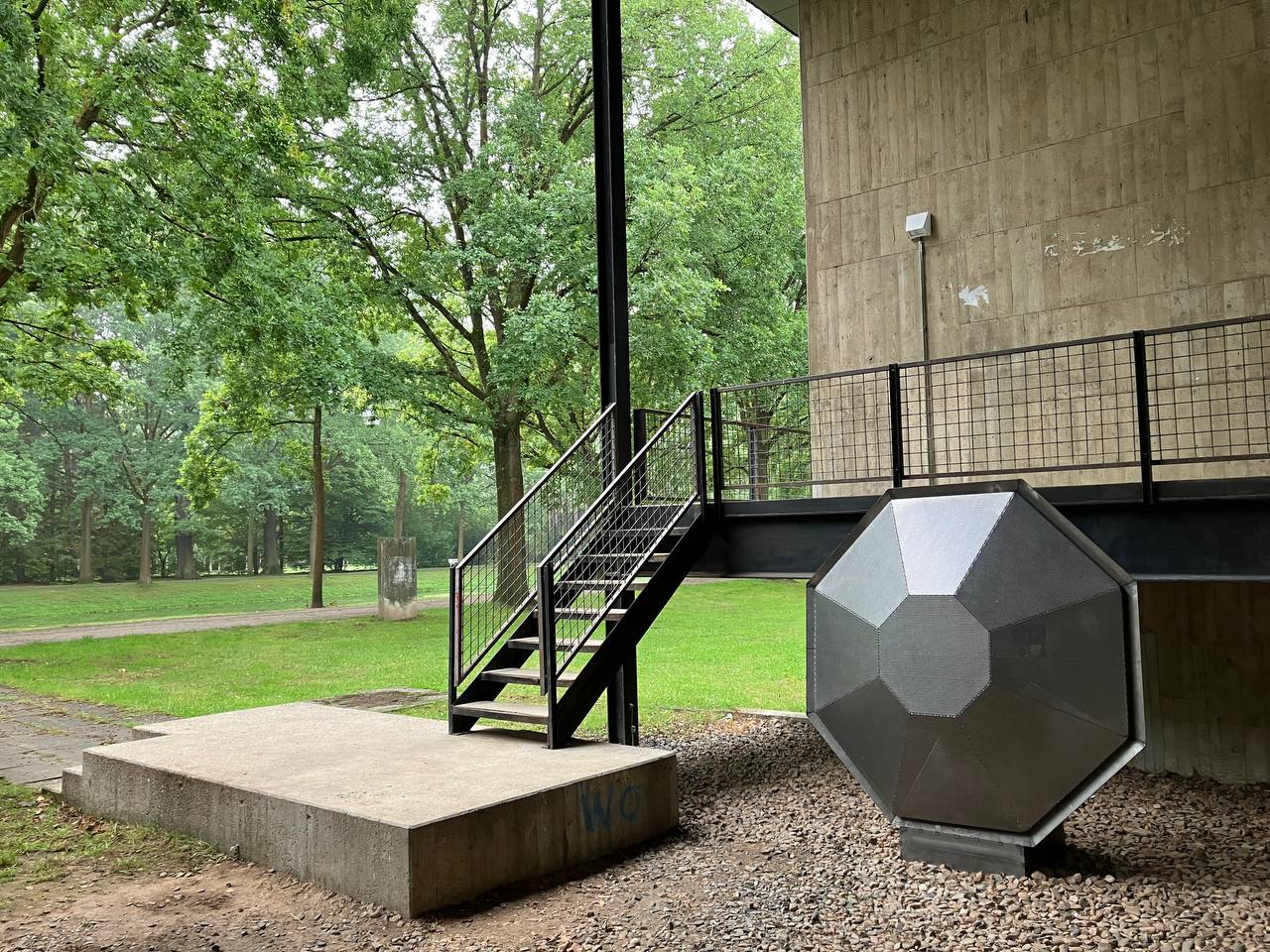 Placed in the public space of Karlsraue Park, adjacent to the Kassel Art School's Department of Sound, stands a 2-meter-tall metallic sculpture. Its sturdy front panel, made of perforated steel, acts as a protective shield for its high-definition speakers and subwoofer. Through this integration, the sculpture has the capability to emit carefully selected audio artworks, enveloping the surrounding area with immersive and pristine sound.

X is presented as a sound diffusion system and architectonic intervention designed in collaboration with Luka Murovec.

X is a transversal axis of Direct Media [Department of Sound] / Kunsthochschule Kassel conveying media-specific practices and a subsequent series of publications done in collaboration with the Research Network for Philosophy and Technology.