THE WIND PARK

2023

/ Public Space
/ Frihamnen, Göteborg, Sweden
/ Protoyp Göteborg

Project done in collaboration with Maja Linnea Wendel, Rumgehoer Studio and Brad Downey.
Special thanks to Victor Ame Navarro, International Freedom Kiters and Lundgren + Lindqist Studio.




Clouds are in perpetual motion. Sometimes they may appear static, but they are being driven by the wind — a force which we cannot see. On our initial site visit we noticed that one of the main features of Södra Frihamnspiren is its remarkable windiness. Though wind is often considered a nuisance on public projects and building sites - we see it as an unused resource.

The Wind Park seeks to make the invisible visible by redirecting the wind through various techniques. We want to collaborate with this abundant resource by combining it with strategies related to machines, architecture and the body.

Our project willtransform architectural leftovers found on the site into a Wind-Park.The Wind Park will be a place for events and activities during the upcoming summer and into the future.

The project will promote healthy living and contribute to new ways of looking at and moving through the city. The central theme of the proposal takes its inspiration from an old race track still visibly embedded on the asphalt at Södra Frihamnspiren.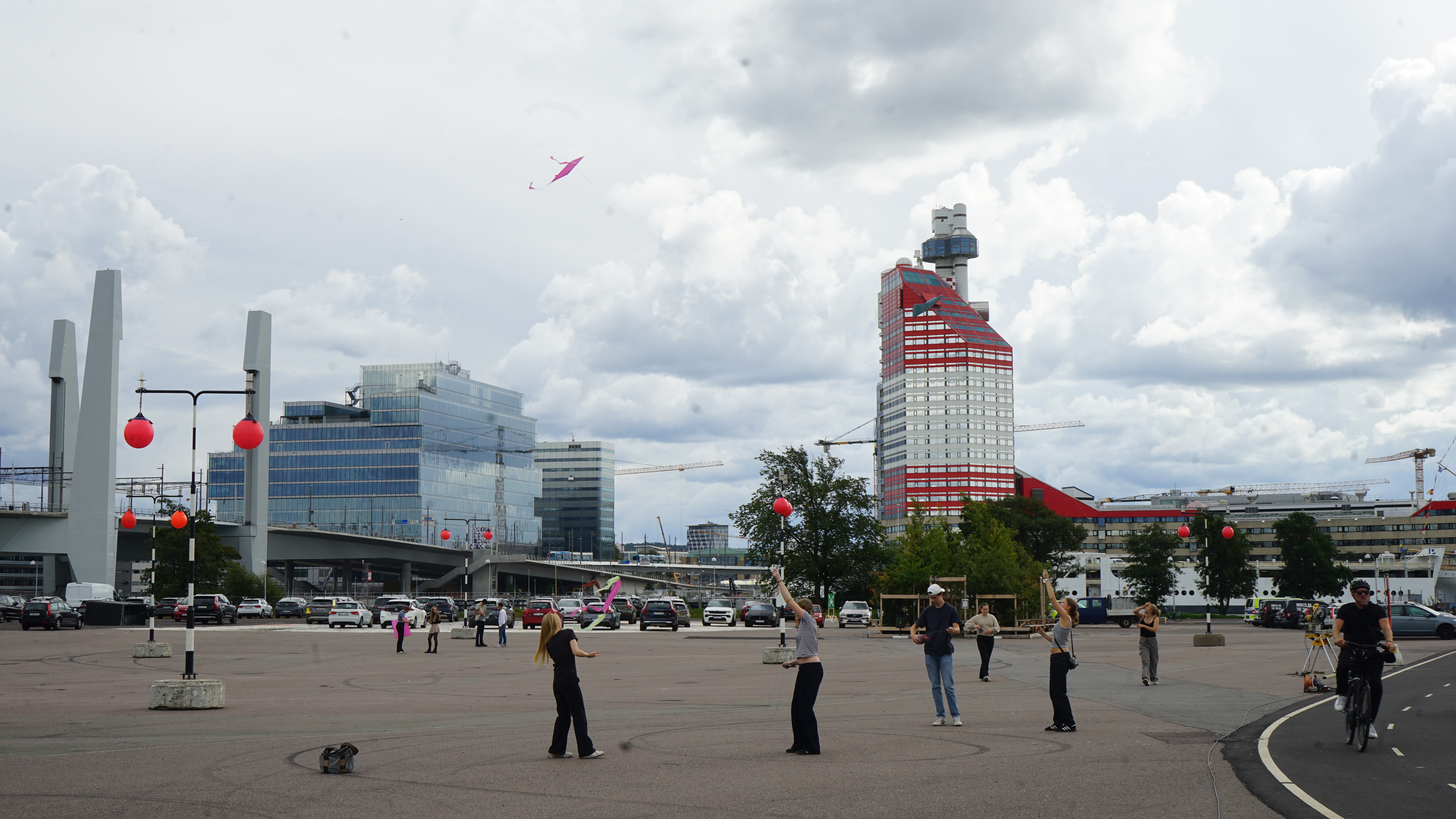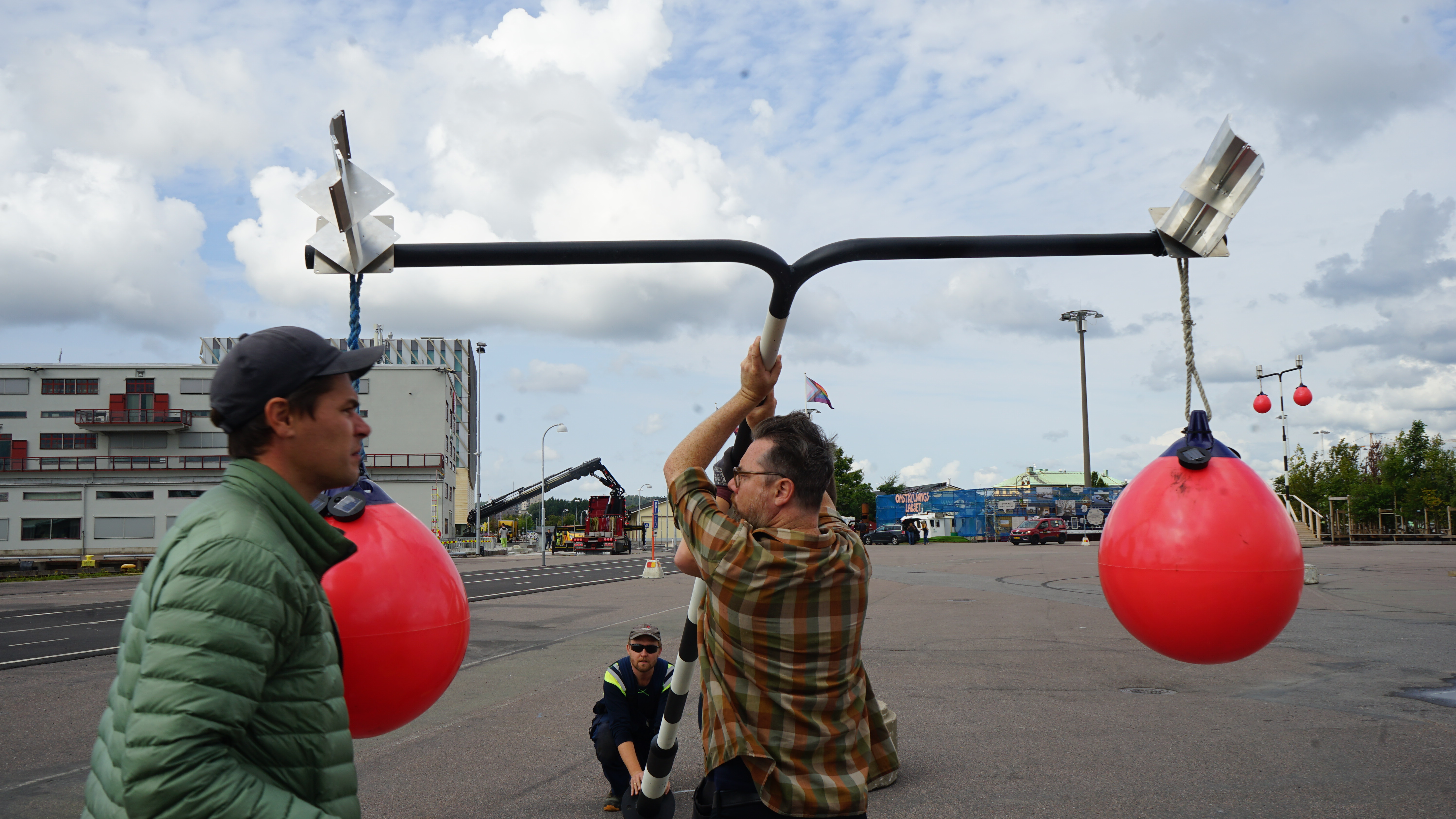 Drawing by Lucas Hamilcaro